Welcome to the world of wooden pallets
We are a wooden pallets production expert. Read more about our strengths:
Quick delivery of wooden pallets using JustInTime system – we're just one phone call away
Quality management system ISO 9001 – We're not just doing it, we're doing it right
Our products are dried and disinfected according to ISPM-15/IPPC standard
We are capable of producing up to 1600 wooden pallets in 8 hours
We value the quality and repeatability of our products and services. We will make things much easier for you.
We specialize in the production of:
disposable dried wooden pallets

disposable industrial wooden pallets

disinfected dried wooden pallets with IPPC/ISPM-15 certificate

EUR wooden pallets

wooden transport crates

transport crates made of particle board and plywood
Your safety is our mission!
For over 25 years our wooden pallets have been protecting the packaging logistics of our customers
ON-TIME DELIVERIES
Your supplier is running late again… Start working with the best in the business. You are always on time with us!
We are proud to have 170 loyal customers
and a hundred new satisfied customers in 2018.
We produce wooden pallets in various sizes, lengths, widths, and heights. Five, six and more boards in a deck.
Markus Sajewicz Sp. z o.o.
ul. Kościuszki 8K
55-140 Żmigród

NIP PL: 9151807627
REGON: 369408614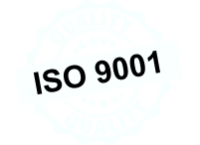 Markus Sajewicz Sp. z o.o., share capital PLN 1,000,000.00, registered under KRS number 0000714845 in the District Court in Wrocław-Fabryczna, 9th Commercial Division of the National Court Register