FAST DELIVERY OF PALLETS – IT'S POSSIBLE WITH US
W
e work with our clients by implementing the
JustInTime
delivery system. We are maintaining a safe supply of pallets in our warehouse, so we take active part in the production planning process with our customers.
We adapt to the requirements of our customers. We keep a schedule to know when your pallets are no longer fit for use and we keep a safe supply of new ones, so you don't have to maintain a deep inventory.
Our wooden pallets are stored in specially adapted warehouses that have a ventilation system to maintain climatic conditions suitable for storing dried wood.
Our JUST IN TIME deliveries can get 20 to 100 km from our headquarters within 2 to 6 hours from order placement and confirmation.
Markus Sajewicz Sp. z o.o.
ul. Kościuszki 8K
55-140 Żmigród

NIP PL: 9151807627
REGON: 369408614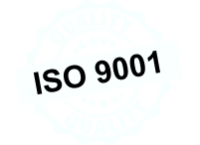 Markus Sajewicz Sp. z o.o., share capital PLN 1,000,000.00, registered under KRS number 0000714845 in the District Court in Wrocław-Fabryczna, 9th Commercial Division of the National Court Register